As a personal project I wanted to create a fake gig poster for the fastest and one of the baddest bands in the land... Bad Brains! 
It was also meant to serve as an homage to one of my favorite venue/bars in Brooklyn that's no longer with us; The Trash Bar.  
My focus was to do poster art that was bright, playful, and fun while maintaining my "cool edgy-ness" that I'm always telling people I have... 
This poster is not officially licensed nor endorsed by the band "Bad Brains". 
(But what is more punk than that?!)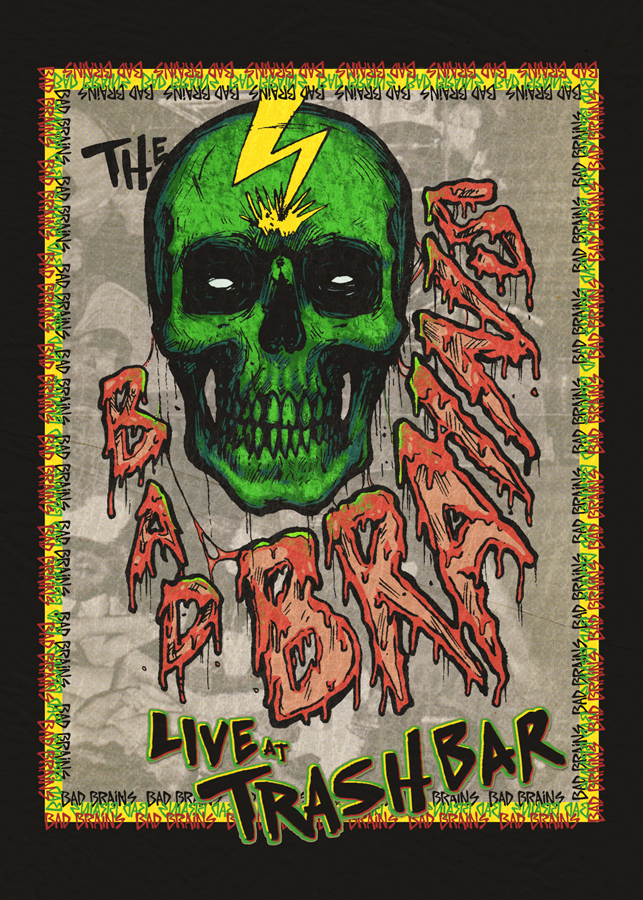 This is the original concept sketch for poster. (
Above
) I tried to maintain the loose and gritty hand-drawn feel from the sketch through the final poster. Below is a progression animation to show the main stages of the poster as it inches closer to the final image.