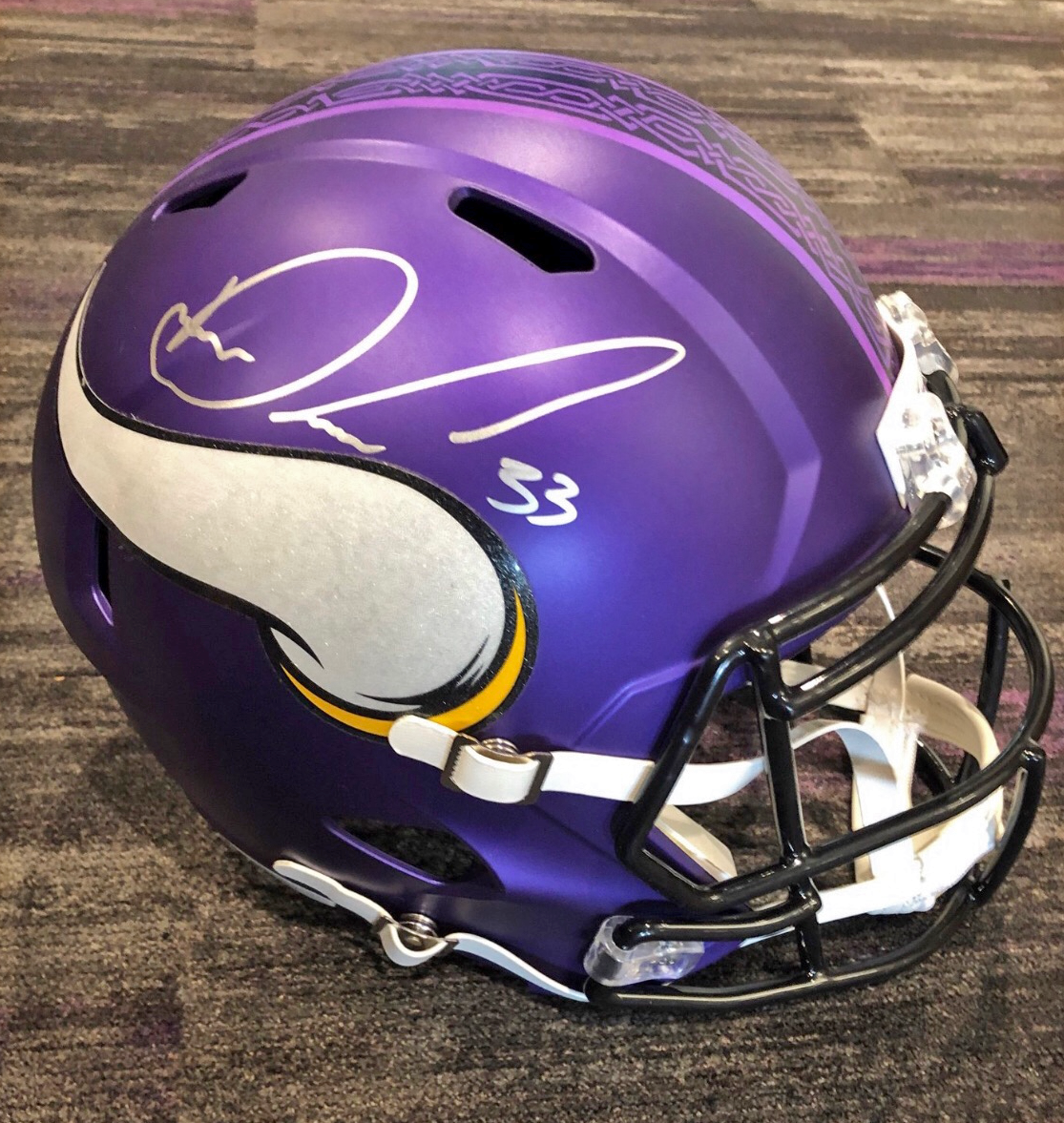 The below helmets were on display at the Minnesota Vikings Museum at TCO Performance Center throughout the 2022 NFL training camp. They will be on display inside Bank of America Stadium during all Vikings home games during the 2022/23 NFL season. 
The Vikings Foundation will be placing one of them (along with 3 "Rune Stone Footballs" up for auction each home game throughout the season. The dates for each auction is listed on the image. All proceeds from the auctions will benefit the Vikings Foundation and their mission in advancing the well being of youth through engaging health and education initiatives.
Below are photos of the signed helmets to be auctioned. 
(All photos are courtesy of The Vikings Foundation. Thanks Monterae!)